Recessed Lighting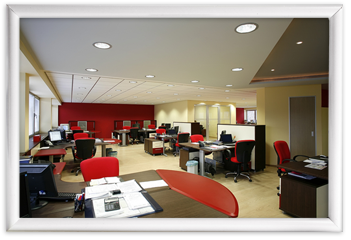 Adding recessed lighting to your workplace will renovate your spaces, creating a new look and feel that is more contemporary and spacious.
Recessed lighting allows you to highlight work areas and showcase interior architecture and products. Recessed lighting will open up your workplace, allowing it to seem larger.
Thomas Edison Electric can install many different types of recessed lights, including Energy Star, Fluorescent, Incandescent, LED Swivel Lighting, Multiple Recessed Spotlights, Low Voltage, and Standard Halogen, Standard Halogen, among others.
Thomas Edison Electric can help you determine what type of recessed lighting is right for your business by explaining the merits of each style as it relates to your special business requirements. Call the team of professionals at Thomas Edison Electric today.